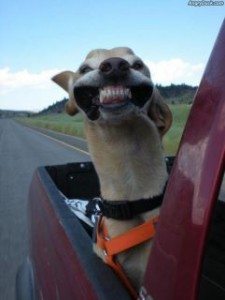 Its April, and that means warmer temperatures. With the change of season, we are soon going to be experiencing the heat and humidity. Well, what does this mean in the world of nutrition?  You got it, the importance of hydration!! Not that hydration is less important in winter, however, with the heat it is often more difficult to stay hydrated.  My main point is, do not rely on thirst as an indicator
You should become accustomed to consuming fluids without feeling "thirsty". Enough fluid should be consumed so that your urine is a clear color. Dark yellow, means drink more, and brown, means see your physician.
—–
Prescription for Life
Water is without a doubt the most important component in our diet. Proper hydration not only allows the body to maintain structural and biochemical integrity, but it also prevents overheating, through sensible heat loss (perspiration). Many physically active people may have experienced the affects of acute fluid deficiency on a hot day, better known as heat exhaustion. Dehydration can furthermore, be a long term problem.
—-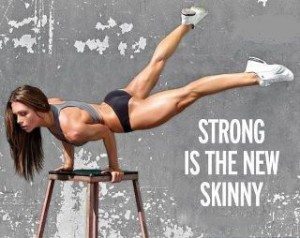 Fitness Corner
If you have been to the stores recently,  I am sure you would have noticed that bathing suits, tanks, and shorts are covering the mannequins!
The feeling ofspring fever is certainly enduced! So, why not take advantage of your lunch period, grab a few co-workers, and get some vitamin D in the sunlight? Take 15 – 30 minutes of your lunch break and sneak in some walking! Moving about will help re-energize your body and brain to burn calories and be more productive when you return to your work.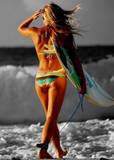 It's not too early to start hitting the pools, either. Get bathing suit ready before the outdoor pools open.
Swimming has some great benefits: 

S       Aerobic exercise without heavy impact on the joints and skeletal system
S       Increases muscle strength and tone through resistance
S       Has been shown to improve bone strength, especially in post-menopausal women
S       Utilizes full range of motion for increased flexibility
S       Gives your heart a great workout which, in turn, helps increase circulation
S       Burns calories to help you maintain or lose weight
S       Can help reduce exercise-induced asthma for some
S       It can improve cholesterol and lower the risk of developing diabetes
S       Causes the body to release endorphins which make you feel good
S       Can create the same relaxation that yoga does as it focuses on breathing
S       Can activate a process in the brain that allows the brain to replace cells destroyed by stress
Most club pool facilities offer a variety of swimming activities so you can find one that suits you, such as: laps, open pool, and water aerobics.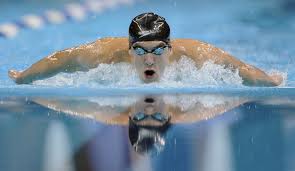 Interested in some group training, and setting some ultimate or "bucket list" goals?
Now is a great time to join a sports club… so many options available.
==========================================
April is Also Alcohol Awareness Month
Spring fever also induces the joy of sitting on an out door deck, enjoying a Rita or two…
Keep these tips in mind, when approaching temptation:
S       Moderate consumption provides little, if any, health benefits to younger people
S       The risks of alcohol abuse increase when drinking starts at an early age
S       Drink in moderation: no more than 1 drink/day for women and 2 drinks/day for men.
S       Alcohol is considered dangerous when consumed in excess
S       One drink a day may increase the risk of breast cancer
S       According to a study in the American Journal of Clinical Nutrition, alcohol consumed during meals may promote overeating
S       Consumption may increase triglycerides in the blood
S       For those with diabetes or reactive hypoglycemia and other conditions, consumption can cause low blood sugar
S       For athletes, alcohol consumption after a workout may diminish protein synthesis leading to decreased muscle growth
S       In general, alcoholic beverages contain little beneficial nutrients but plenty of calories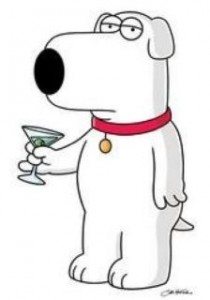 Calorie Corner
How do you take your coffee? You might be surprised how those calories can add up from sugar, cream, milk, flavored syrups, etc. when you order your latte at your favorite coffeehouse. The next time you order, here are some tips to help you get a delicious flavor without all the extra calories:
S       Ask for non-fat milk (or soy milk if you cannot drink milk)
S       Consider ordering something the size of a Grande or smaller.
S       Not only are you watching calories but maybe expenses so choose certain days of the week as your coffeehouse days.
Consider only getting specialty coffee on M/W/F or T/Th/Sa to save you time, money, and calories.
S       Always skip the whip
S       If you are ordering a flavored latte, consider asking for:
1 pump of syrup in a Tall (they usually get 3 pumps)
1 – 2 pumps of syrup in a Grande (they usually get 4 pumps)
3 pumps of syrup in a Venti (they usually get 5 pumps)
S       Different syrups at different coffeehouses have different amounts of calories. At Starbucks:
1 pump flavored syrup = 20 calories
1 pump mocha = 25 calories
1 pump Pumpkin Spice syrup = 38 calories
1 pump white mocha = 60 calories
S       Let's compare:
| | |
| --- | --- |
| 1   Regular Tall Pumpkin Spice Latte with 2% milk and whip cream on top: | 1 Tall   Pumpkin Spice Latte  with non-fat milk,   no whip cream, and only 1 pump of syrup: |
| = 300   calories | = 130   calories |
| Drink   it every day of the week | Drink   it every day of the week |
| = 2100   calories | = 910   calories |
S       That's over 1,000 calories saved by cutting down on the added sugar and fat.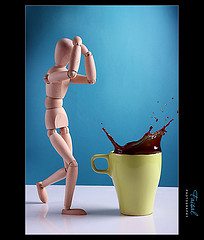 [The information related to the coffee choices was provided by a future dietitian who really loves her coffee and her figure at http://mindofhealth.wordpress.com/]
—–
Recipe Selection of the Season
         Spring Raspberry Sensation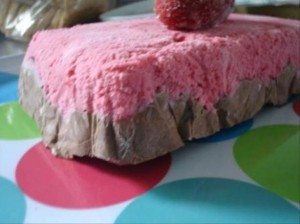 1 pt. (2 cups) raspberry sorbet or sherbet
1 cup cold fat free milk
1 pkg. Sugar Free Vanilla Instant Pudding
1 tub (8 oz.) COOL WHIP FREE Whipped Topping, thawed
1 cup raspberries
LINE 9×5-inch loaf pan with foil. Spoon sorbet into pan; freeze 10 min.
POUR milk into large bowl. Add dry pudding mix. Beat with wire whisk 2 min. or until well blended. Gently stir in whipped topping. Spread pudding mixture over sorbet in pan.
FREEZE 3 hours or overnight. To unmold, invert pan onto plate; remove foil. Top with raspberries just before serving. Let stand 10 to 15 min. to soften before cutting into 12 slices.
Per serving: Calories100; Protein 2g; Fat1g;
Carbohydrates 15g; Sodium 130mg; Saturated fat 1g; Cholesterol 0mg