Welcome to Optimal Nutrition for Life – Optimal Nutrition for Optimal Energy.
Ilana Katz is a licensed dietitian in Atlanta, specializing in sports nutrition and body composition. She participates in many endurance and team events and can relate personally to her client's training and weight management needs.
Ilana is in private practice as well as consulting to coaches, doctors and corporations. She works with many local celebrities, elite athletes, recreational athletes and those ready to look good at the beach.
Whether your goal is to be a leaner, thus faster athlete or work on body composition and weight management or just find your optimal energy, Ilana Katz's Metabolic Boost program can see you to your goal.
The personalized meal planning of the Metabolic Boost program takes into consideration all areas of your life, including training, social, family and work schedules.

Sampling of Nutrition Experience for Ilana Katz
Ilana Katz has published articles in Runner's World magazine, Sports and Fitness Magazines, Active.com, Triathlete, and on editorial board of PoweringMuscles.com, the OptimalAthlete.com and DedicatedAthlete.com
Co-Author for sport nutrition educational text (Springboard Divers Nutrition)
Nutrition for many local celebrities
Live radio panel on Barnes and Firfer morning radio and Bert Show in-house nutrition expert
Live TV appearance for UPN "Meet the Products", Nutrition at Peachtree Athletic Club
Corporate Wellness consultant for Harmony Properties, Blue Ridge Capital, St Martins School, Dekalb Medical facility Security team, Shira Miller Communications, as well as others
Guest Author for "Triathlon for Every Woman" (wrote the nutrition chapter)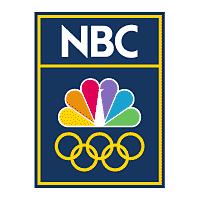 Sports nutritionist consultant for Troy Jacobson, creator of Spinerval DVDs
On nutritional panel for launch of Starbucks Protein drinks – Vivanno
Adjunct Lecturer for LIFE University Nutrition Department
Heads up Nutrition clinic at LIFE University's wellness and optimal performance center
Selected to appear on a panel to answer sports nutrition questions for Olympic Athletes
CNN fit nation nutrition consult
Appeared on Dr. Sanjay Gupta – CNN live
Education and Certification
Georgia State University, Master of Science in Nutrition and Metabolism
Dietetic internship with enrichment in Sports Nutrition
Registered / Licensed Dietitian
Certified Specialized Sports Dietitian
National Council of Certified Personal Trainers (N.C.C.P.T.)
Whew! If you have read this far, you know you have come to the right place to reach your goals.
— ILANA KATZ MS,RD,CSSD.