February is often associated with Valentines; in February I usually focus on "heart health"  for my newsletter theme.

Whoever coined the phrase "You are what you eat" was rather insightful, because much of what you eat can be a life or death matter. I cannot stress enough that proper nutrition should be the highest priority to help reduce the risk of heart disease, the number one killer of both men and women in the United States.
Taking a look at the food you eat is like taking an inside look into your heart.  One key goal is to reduce the intake of saturated fat and cholesterol to help lower or keep blood cholesterol in check.
HEART HEALTHY MISSION :  Take Stock of What is in Your Fridge
Separate the "better for you" foods from the rest. Make sure you have low fat, low cholesterol, and high fiber foods available.
Hide desserts: Store indulgent foods in the crisper so that they are out of sight, out of mind. Put fruits and veggies (easy snacks) in the front and center.
Substitute the high fat foods with lower fat ones: Some examples include skim milk for whole or 2% milk, soft trans-free margarine for butter (such as squeeze and tubs, and smart balance); low fat yogurt for full cream, egg whites for whole eggs, and lean meat, chicken breast and fish for fattier meats.
Butter or Margarine. That is the Question.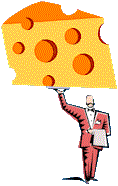 Many people are confused. Butter is saturated fat, margarine has trans fats, how does one choose a table spread?
It is unfortunate that many consumers associate trans fats with margarine – when in fact margarine contributes only a miniscule amount of trans fats to the diet. It is important to note that most of the trans fat in our diets come from baked goods and fried foods.
Softer margarines in tubs and spray such as I can't believe its not butter, have very little trans fats and many stick margarines have been reformulated to be trans fat free. Bottom line: Margarine is a healthier choice and many health authorities recommend it in place of butter. Other good choices are those made with the Omega 3 essential fats, such as Benecol, smartbalance, etc.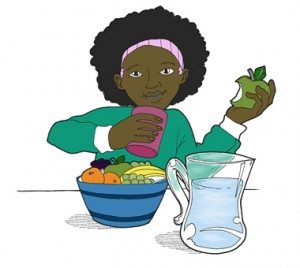 FITNESS – Turning what we eat into optimal fuel
Interval training is associated with fat burning is because the higher the intensity the more likely the physiological response is to overcome lipogenesis sensitivity (in layman's terms, fat storage mode). To keep it simple, the mechanism is related to how the different hormones bind to either alpha or beta receptors. Before going into a physiology dissertation, in its simplicity, high intensity can overcome problems associated with alpha-receptor dominance in stubborn body fat. Well, why not keep the intensity high all the time, you may ask. The answer is that while high intensity can break down fatty acids in the cell, it does not burn fatty acids as a fuel, so that's where the intervals become important. Switching between high and low creates that magic bullet.
The following Interval work out is a great start – I will post more of these wor outs each week on my blog and forthcoming newsletters, so watch this space:
Good on any of the cardio equipment platforms (treadmill, stairmaster or stationary bicycle, etc).
30 minute work out.
Whichever piece of equipment you have chosen, figure out what is a moderate zone for yourself, and a high zone. If you have already had your heart rate test done, use zone 1 to 2 as the "off" time, and zones 4 and 5 as the "on" time.
Mins 0 – 4: warm up (zone 1) easy intensity of about 2 out of 10
Mins 4 – 5: moderate intensity : zone 3 (jogging, can hold a conversation)
Mins 5 – 8: low intensity, easy jogging, zone 1 to 2
Mins 8 – 9: high intensity zone 4 to 5 (cannot hold a conversation, all out work
Mins 9 – 10 :  moderate intensity
Mins 10 – 13 low intensity
Mins 12 – 14 high intensity
Mins 14 – 15 moderate intensity
Mins 15 – 18 low intensity
Mins 18 – 19 high intensity
Mins 19 – 20 moderate intensity
Mins 20 – 23 low intensity
Mins 23 – 25 high intensity
Mins 25 – 28 moderate intensity
Mins 28 – 30 lowest, cool down (back to walking comfortably)

Home made frozen strawberry yogurt:
Blend together ½ cup Chobani 0% fat Greek yogurt, 1 strawberry Mix OneT drink
& ½ cup frozen strawberries (&opt'l Truvia T). Pour into Dixie cups and freeze.
————–
Roasted Red Pepper Soup (serves 6)

5 whole Red or green  Peppers
½  tablespoon olive oil
1/3  cup finely chopped carrots
1/3 cup finely chopped celery
1 large onion, chopped
salt to taste
freshly ground black pepper
1 small Russet potato
1 bay leaf
¼  vegetable stock
fresh basil leaves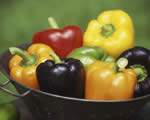 Broil peppers in oven for 5-8 mins (or until skin blister). Low heat olive oil in a saucepan Add the carrots, celery and onions, season lightly salt and pepper, and cook for 10 minutes. Simmer until vegetables are tender (15 mins).Add roasted red peppers and simmer 10 minutes more. Remove the bay leaf and puree in a blender. Adjust the salt and pepper to taste. Chop the basil last to prevent discoloration. Serve soup in warm bowls, sprinkle with basil.

Cals: 76,  fat: 2g,  Fiber 3g,  carbs:15g